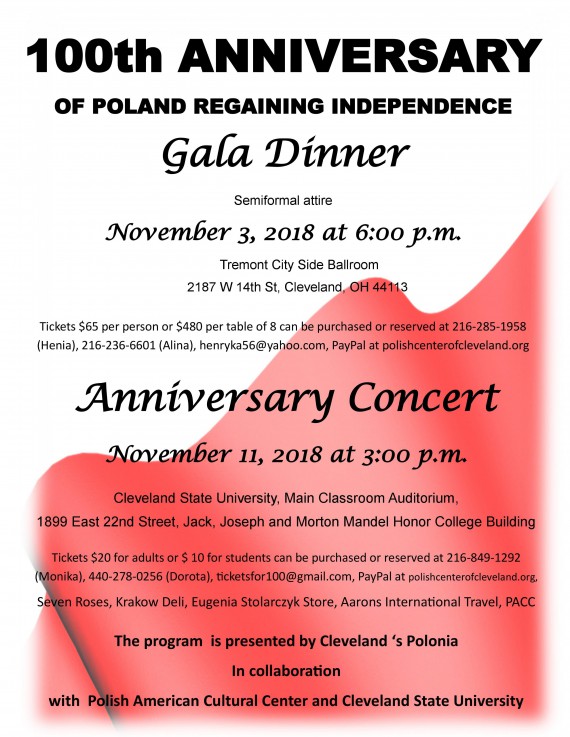 Polonia in Cleveland is organizing two grand events to celebrate the 100th Anniversary of Poland regaining its Independence.
One is the banquet on Saturday, November 3, and the second is a historic-artistic performance on Sunday, November 11 at Cleveland State University Theater.
We hope that you will join us in this celebration by attending these events.
Additionally, if you or your business would like to sponsor this event, we will place your advertisement in our program.
The PACC is a tax-exempt 501 (c) (3) corporation and all contributions are tax exempt.
We thank you for your consideration, and we hope to see you at our events!