2nd Annual PACC Golf Outing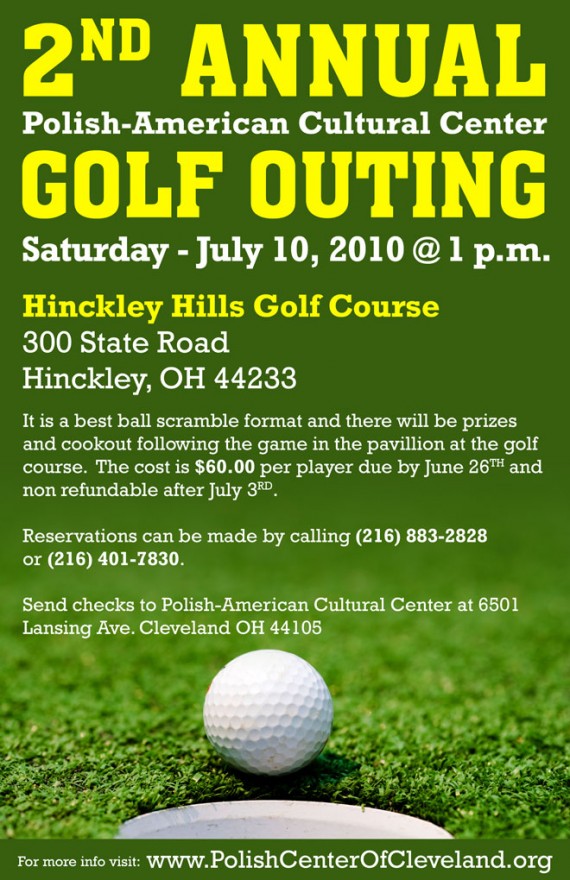 Second annual POLISH AMERICAN CULTURAL CENTER golf outing on Saturday July 10 – 2010 starting 1:00 PM at
Hinckley Hills Golf Course – 300 State Rd., Hinkley.
Cost $60.00 per person due by June 26 and non refundable after July 3.
Send checks to 6501 Lansing Ave. Cleveland OH 44105.
It is a best ball scramble, there will be prices and cookout following the game in the pavillion at the golf course.
For information call (216) 883-2828 or (216) 401-7830
Last year GOLF Outing:
http://www.flickr.com/photos/poloniacleveland/sets/72157621747530441/