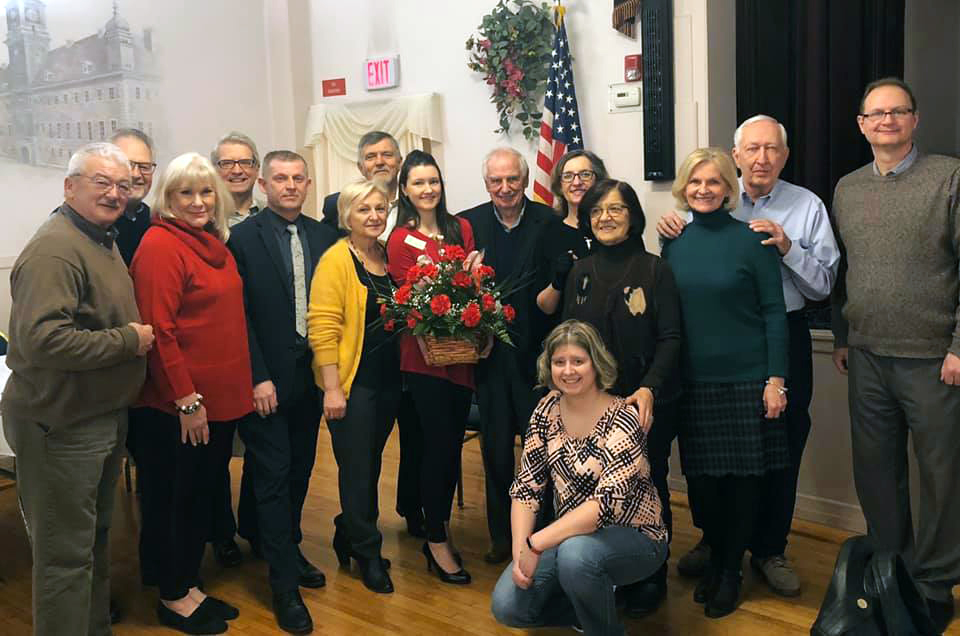 Polish-American Cultural Center Welcomes Darek Wojno as New Director
During the PACCJPII annual membership meeting, on Sunday, February 23, 2020, Darek Wojno was introduced as the new Executive Director of the Center.

Eugene Bak, the previous Director, has stepped down from the role after 20 years of leading P.A.C.C. Under his leadership, the Center acquired a new building which now hosts a museum and a library, built the strongest Polish organization in Cleveland and help grow Forum, the polish monthly newspaper.

"You created something from nothing, something that was your dream. You created a Polish Home."
– Darek Wojno

We thank Eugene for everything he has done for the community and the Center so far and look forward to the new chapter under Darek Wojno as he continues carrying the torch. There are a lot of positive changes and ideas already flowing within the organization. New members have joined the organization as well. All leaders are excited to bring more social events to further increase engagement of Polish youth in our community and are looking forward to seeing you soon.