The Adam Mickiewicz Bust Dedication
Dear Friend of Polonia,
You are invited to the Adam Mickiewicz bust dedication in the Polish Cultural Garden on Sunday, August 25
th
, 2013 at 12:30 pm.  The bust has been replicated from the original bust's plaster mold.  Adam Bernard Mickiewicz (1798 to 1855) was a prominent poet, dramatist, essayist, political activist, publicist and translator. Commonly considered the greatest poet in Polish literature.  He is known chiefly for the poetic drama Dziady (Forefathers' Eve) and the national epic poem Pan Tadeusz, the last great epic of Polish-Lithuanian noble culture.   He was active in keeping Polish nationalism alive during Austrian, Prussian and Russian rule.
The Polish Cultural Garden was dedicated on October 28th, 1934 and is located on the corner of St. Clair and East Blvd., Cleveland.
Plan to stay for the day and enjoy the 66
th
 annual "One World Day" One World Festival held in the Cleveland Cultural Gardens, Rockefeller Park (along M.L.K. Jr. Blvd.)  Noon till 9:00 pm.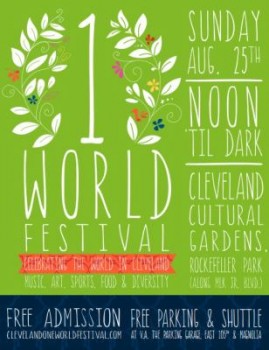 Sincerely,
Gary Kotlarsic
Delegate to the Polish Cultural Garden