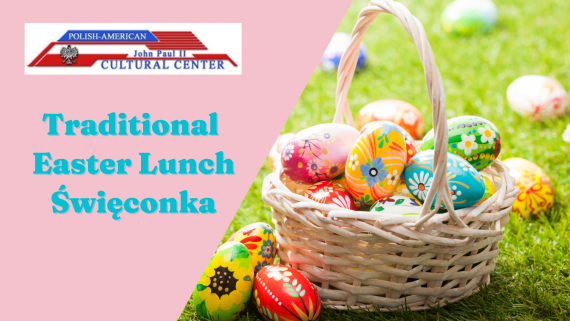 Please join us for our Traditional Easter Lunch on Sunday, April 10th! Finally, after two years, we are able to host this wonderful event and continue the Polish traditions of Easter. We are so glad that we are able to make this possible and hope that you, your friends, and your families will join us for this occasion.
When: Sunday, April 10, 2022, from 11:00 a.m.till 1:30 p.m. Where: 6501 Lansing Ave. Cleveland, OH
Cost: $20 per person
Children (5-12) $10
Reservations are highly recommended, please call
Monika 216-849-1292
Limited seats are available!
Check out our Facebook Event for the Latest Detail!