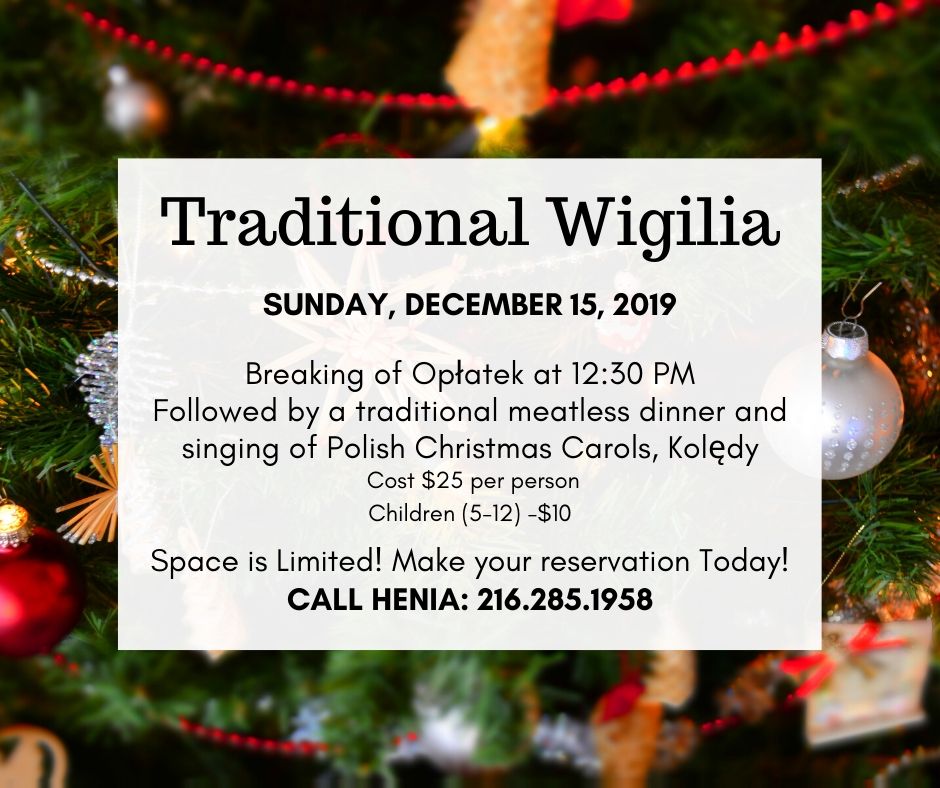 Christmas is the most special time of year, especially for Polish people. We cherish our Christmas traditions of breaking oplatek, and singing of Polish Christmas Carols, Koledy. Every year we gather as a Polish community, families, friends, neighbors, and acquaintances who may even turn into life long friends, while celebrating our wonderful Christmas eve dinner.
Polish Christmas Eve Dinner is traditionally a meatless meal which traditionally begins with the opening prayer, then the breaking of oplatek which are wafers that we share with each other as we share well wishes for the new year and thank each other for all the wonderful things we received in the old year. The dinner typically consists of creamy mushroom soup or red beet borscht with mushroom dumplings, pierogi, fish, sour kraut, pickled herring, and many other foods but this covers some of the basics for the meal. For dessert, our favorite part! We usually have Makowiec – poppyseed roll, sernik – cheesecake, and piernik – gingerbread loaf.
We hope that you can join us for this wonderful Traditional Wigilia 2019 ! And we wish you all the best this holiday season from our family to yours!
We suggest you make reservations early since we have only a limited number of seats available.
For more information and reservations please call:
Henia: 216.285.1985 or Alina 216.236.6601
---