POLISH CULTURAL GARDEN
 on 
ONE WORLD DAY,  August 25th.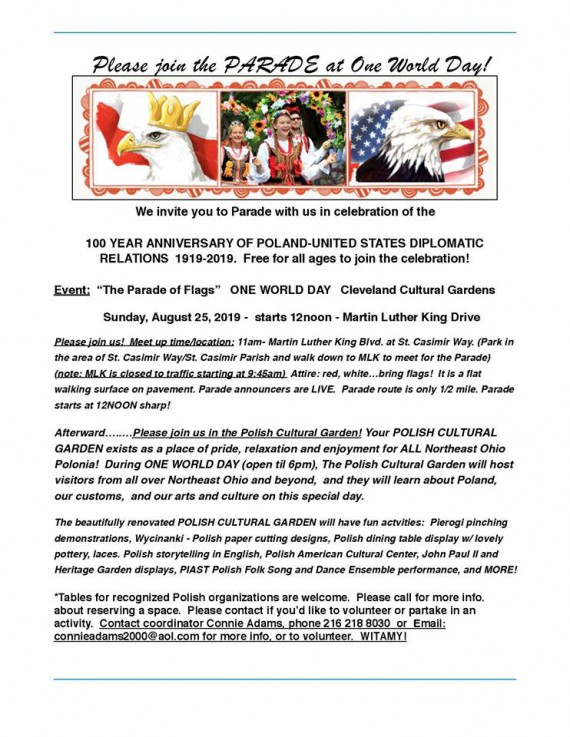 Please encourage friends and family to attend….and WALK WITH US in the
 growing Polish contingency in the ANNUAL 

"Parade of Flags"

  during the Cleveland ONE WORLD DAY at the Cleveland Cultural Gardens. 
Both strong and prosperous nations ~ the USA and Poland celebrate 100 YEARS OF DIPLOMATIC RELATIONS  1919-2019 – our Parade theme!  Time to celebrate this.
The parade starts at 12noon: Meet us at around 11 am wearing red and white, flags, etc. Meet on MLK Blvd. and St. Casimir Way.  (Park 
up near St. Casimir Parish is my best suggestion) Please note that MLK Blvd will be closed to traffic at 9:45 AM 
After Parade, come to the gorgeous Polish Garden. Shady area, where you can relax and enjoy the day with fun activities, performances, and great music. Lots to see and do.  We invite everyone.  
For more information please contact:
Connie Adams
216.218.8030