Polish Heritage Garden, Brick by Brick!!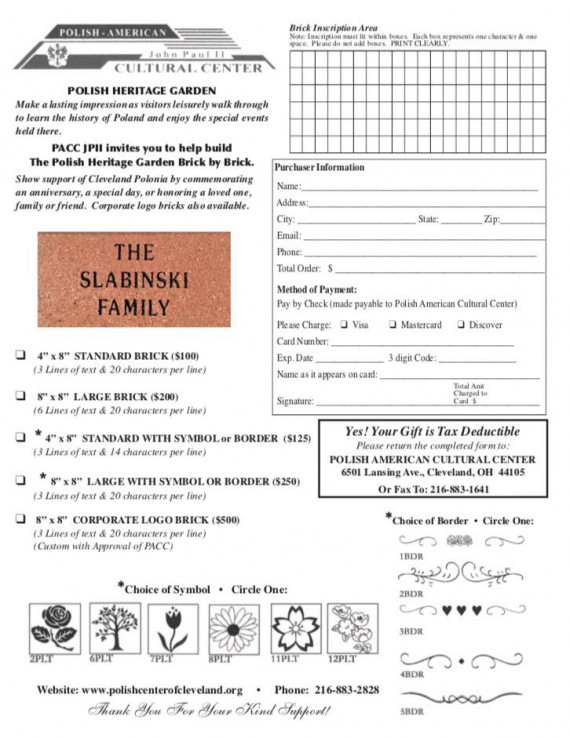 We cordially invite you to support our Polish Heritage Garden which will be located next to our Polish American Cultural Center.
This is a great opportunity to create a lasting memory for a loved one or your family to be recognized as supporters of the Polish-American Community in Cleveland, OH. For businesses and other organizations, it is a great way to demonstrate support of Polish-American heritage within the Cleveland area.
Thank you for your kind support! For more information please contact: 216-883-2828